I plan to do my first feature film on an iPhone next month. I wanted to test the workflow on a short film, before I got deep into the feature.
And then last week my actor friends called to help them out with a 1 minute Malayalam short film they were making, which they are calling "Kunthos Productions"! They knew of my iPhone feature film plans and so asked if I would like to use their short as the test shoot. Of course I went out with the iPhone and the sound gear. Here are some of the frames we captured.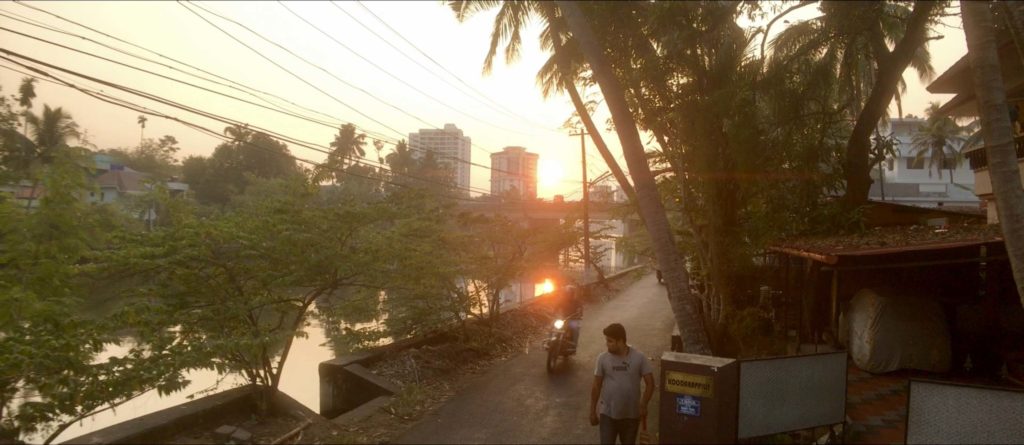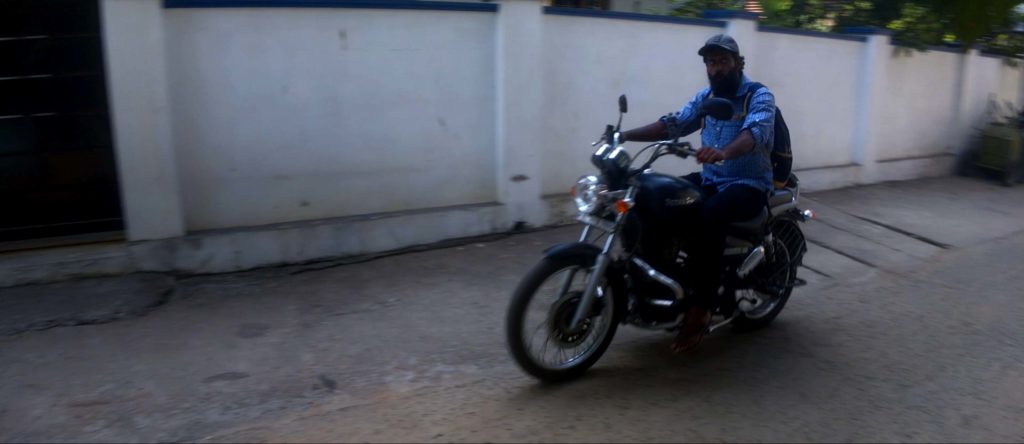 Can't wait to show you the final result. Will update soon.
Disadvantages of Making a Short Film on an iPhone
While going through the process and now reminiscing about it, the following are some of the disadvantages I see on shooting on an iPhone or any phone for that matter:
Heat. Unlike a proper camera that has a ventilation system, a phone was never designed to be used as a standalone camera. Shooting outdoors, at 4K resolution, while having the phone charging via a power bank, frequently heated it up and made it unresponsive. The touch just stopped working. We could not start or stop the recording and lost some footage, before we shifted to 1080p recording. We also ended up putting the phone in the freezer, twice!
Inability to judge if a shot is in focus. On the tiny screen everything looks sharp. But when we pulled the footage into a laptop, some of the shots were not so.
I am looking into ways to work around these before we get to the feature film production. Good we came to know about these now itself. In case you have some ideas let me know.
Advantages of Making a Short Film on an iPhone
That said, once we worked around the heat issue, the following are some of the advantages I see on shooting on a phone:
It is unobtrusive. It was almost like forgetting there was a camera rolling. Had we a smaller tripod, and no boom mic, it would have looked like some random kids fooling around on their phone.
The sheer outrageousness of how the whole thing sounds! And the bewilderment we see when we finally tell someone that we captured those frames on a phone.
Hopefully inspire, and remind, other filmmakers that we live in a time, unlike any other ever in history, where we can indeed go out and make a movie.
What's Next?
Once we figure out a solution for the heat and focus issue, we are thinking of making another short film. Not only to test how these solutions work, but also to test the workflow.
For the feature film, we would be transferring the cut from the editor to the sound editor and music composer, and back various times for various versions. We need to retain each of their work, in the finest quality possible, till the very end. The crew for the feature, including me, being only moderately experienced in the professional filmmaking world, this is something that we need to figure out.
I am thinking of using my recent writeup യാത്രയായ് സൂര്യാങ്കുരം, ഏകയായ് നീലാംബരം as the story for the short. Suggestions?
Behind The Scenes
Here are some of the photos from the location (and no, these were not shot on phone).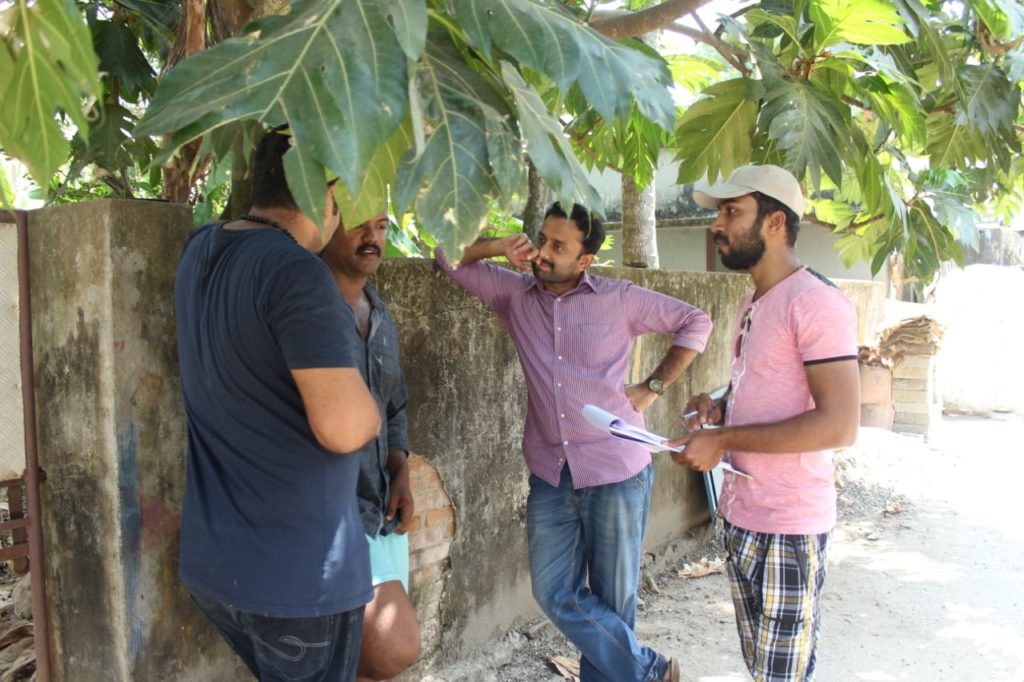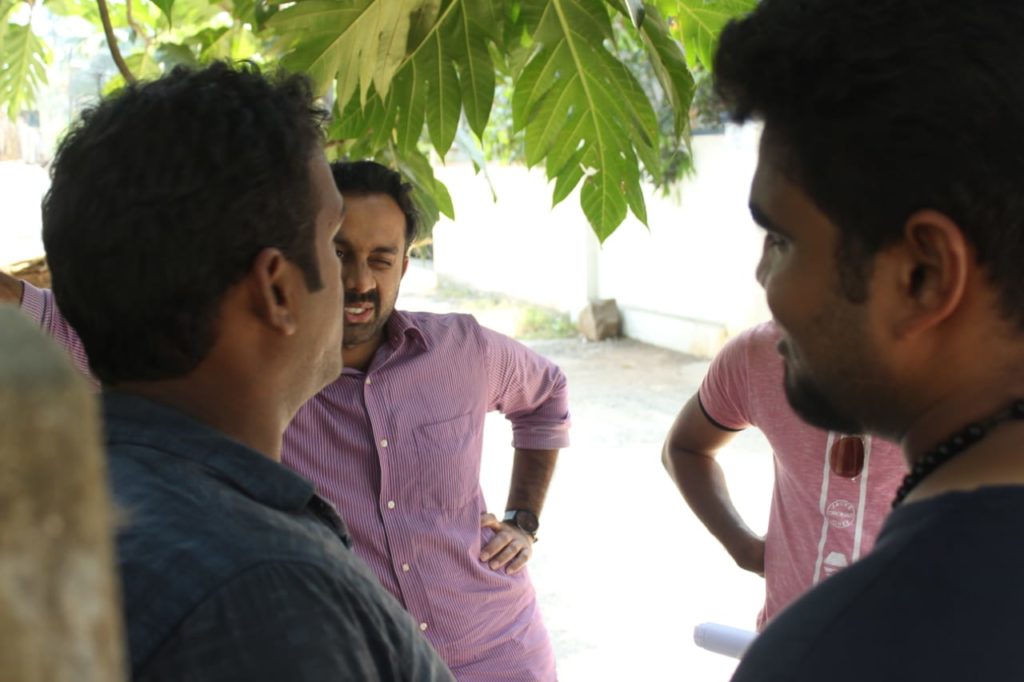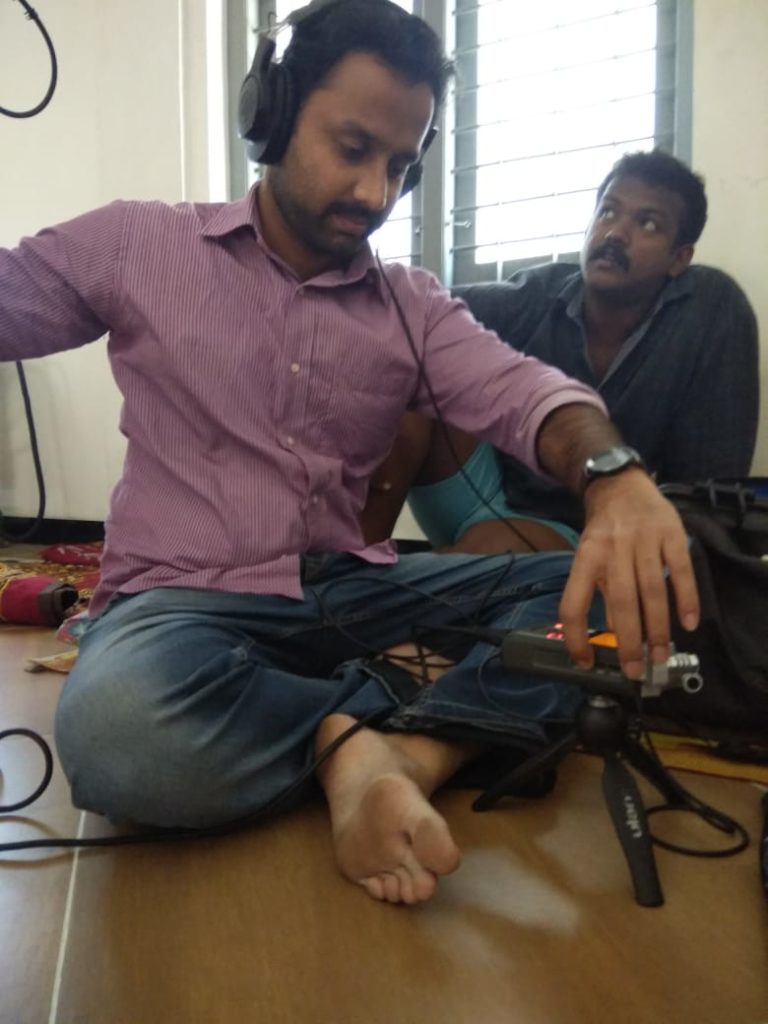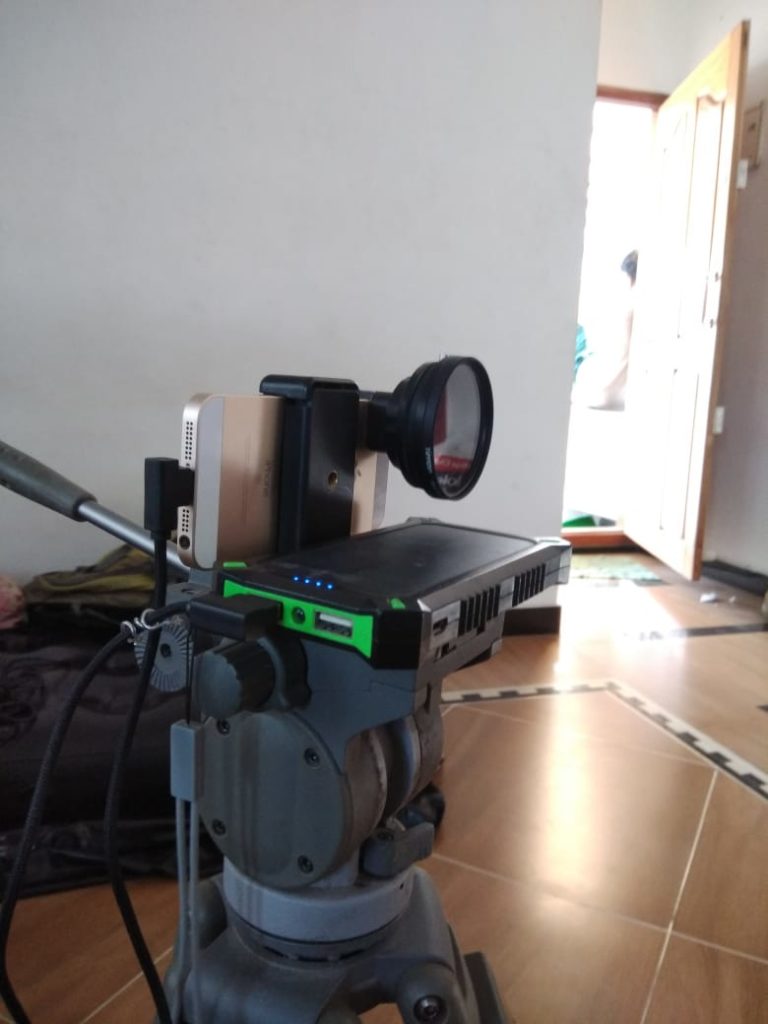 ---
Hey Aspiring Filmmaker,
I debuted my film career making a feature film for ₹5 lakhs ($7,000) on an iPhone. I'd like to help you do the same. So I wrote everything I learned into a book. It is now available on Amazon, called The Indian Indie Film (or Make Your Film for rest of the world). Enjoy!